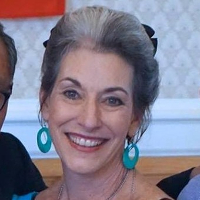 Why I love Argentine Tango:
This dance is designed to put men and women in a highly respectful yet playful relationship to one another. Whether we interpret the music fast, slow, serious or silly, we are always striving to be conscious of our partner's needs and desires. On the receiving side, it is unconditional adoration to great music. In suits, black fishnets and high heels. How cool is that? But seriously, my symptoms of Argentine Tango addiction include a certificate from the Seminario Intensivo de Oscar y Georgina Mandagaran in Buenos Aires, 3 months intensive tango training and dancing in Los Angeles in 2008, and both private and group lessons from a long list of world-class Argentine Tango instructors. I attend several major tango festivals each year to continue my training (and joy!), which draw 300-600 dancers to their grand tango milongas. And I own an embarrassing number of tango shoes.
My dance history:
Ballet - I worried I could not tie my ballet shoes at 4 yrs old, which built empathy for all newcomers to the dance world.
Jazz - Yea, baby, this is fun stuff: kicks, turns, cartwheels, the art of placing bodies in shapes that represent the music.
Modern dance - further freedom to dance the musical story. Have you danced like an elephant? Ostrich? Sadness? Ecstasy?
Rock and Roll - "She was a black magic woman..."
Belly Dance/Hula - Need I say more? Fabulous exercise, full-body expression.
Ballroom - Can you do it with a partner?? At 45 I discovered boys who would engage in dance.
Argentine Tango - All of the above. Fear, fun, freedom, expression, engagement, magic, ecstasy. Since 2005, from Buenos Aires to LA to Vancouver, BC. Plus that time in Orlando...